How much does it cost to Stencil Concrete? Concrete stenciling is a wonderful art that drags everyone attention that admires it. If you have a driveway, patio, stairs, roads, pool or barbecue area that requires to be converted into a beautiful design then you must prefer concrete stenciling. This process is the most cost-effective for any floor transformation.
What is Concrete Stenciling?
As the title suggests, concrete stenciling is a method that includes generating a stenciled pattern over concrete. It is one of the procedures use by concrete resurfacing specialists to give a concrete surface a stylish and unique look.
The stenciling method achieves two things. After the stencil laid over the ready concrete surface, concrete with a coloring agent sprayed or coated over the surface. When the stencil lifted, the surface has depth and texture. When done by professionals, the surface can look like brick, pavers or natural stone.
How much does concrete stenciling cost?
The value of concrete stenciling depends on various factors. Professional stenciling for a driveway can take anywhere from $3,000 – $4,500. If you are thinking of designing on old surfaces, any damage must be fixed. In most cases the original concrete can be in a poor state, meaning that small cracks reside on the concrete's surface and requires repairing by hiring a concrete repair professional. This process will have some additional costs.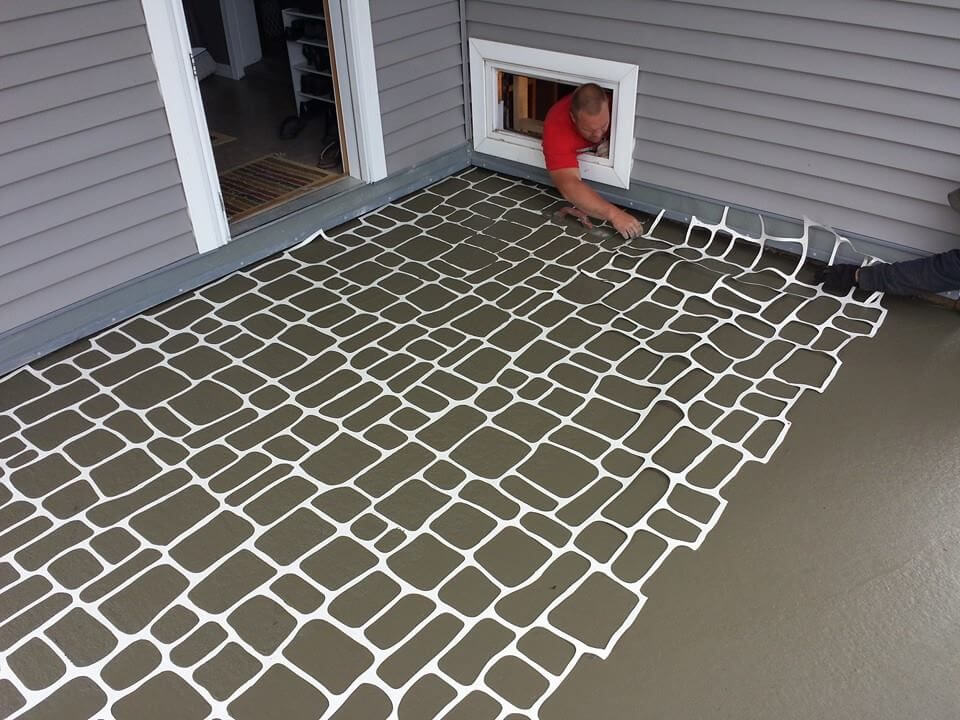 This includes the complexity of the design, color and texture, and the area needing to cover. The price of concrete stenciling will increase if you do not already have concrete laid, and resurfacing could cost far less than replacing concrete with pavers or bricks.
Read More: Concrete Resurfacing
If the stenciling is performing over an old concrete surface, the concrete staff will first have to repair the surface. In some cases, they will just need to repair cracks, but if a section of concrete is in poor condition, they may need to replace it. The preparation cost has individually assessed.
Stenciling is the next part of the process. The price of stenciling will depend on the complexity of the design, the number of colors needed and other factors.